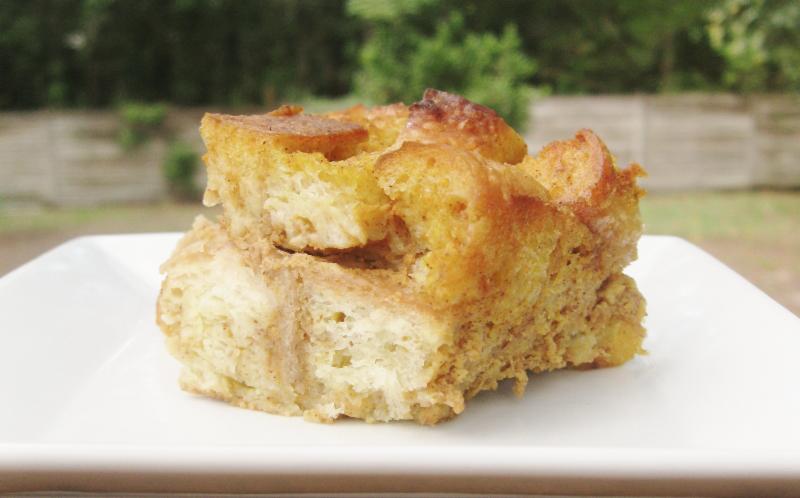 1 1/2 loaf day old French bread
1 can coconut milk
1 1/2 c. water
3 Tbsp butter
1 1/2 c. almond milk
2 Tbsp La Criolla Ground Cinnamon
1 Tbsp La Criolla Ground Allspice
2 Tbsp La Criolla Vanilla
1 c. brown sugar
2 tsp La Criolla Ground Nutmeg
Cube bread and soak in water overnight.  Pre-heat oven to 350.  Mix all other ingredients and add to bread.  Combine with hands.  Bake in a 9×13 baking pan for 45 minutes or until done.  Enjoy!